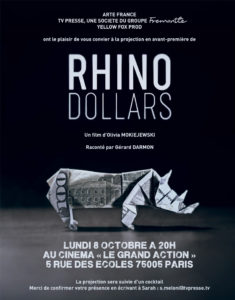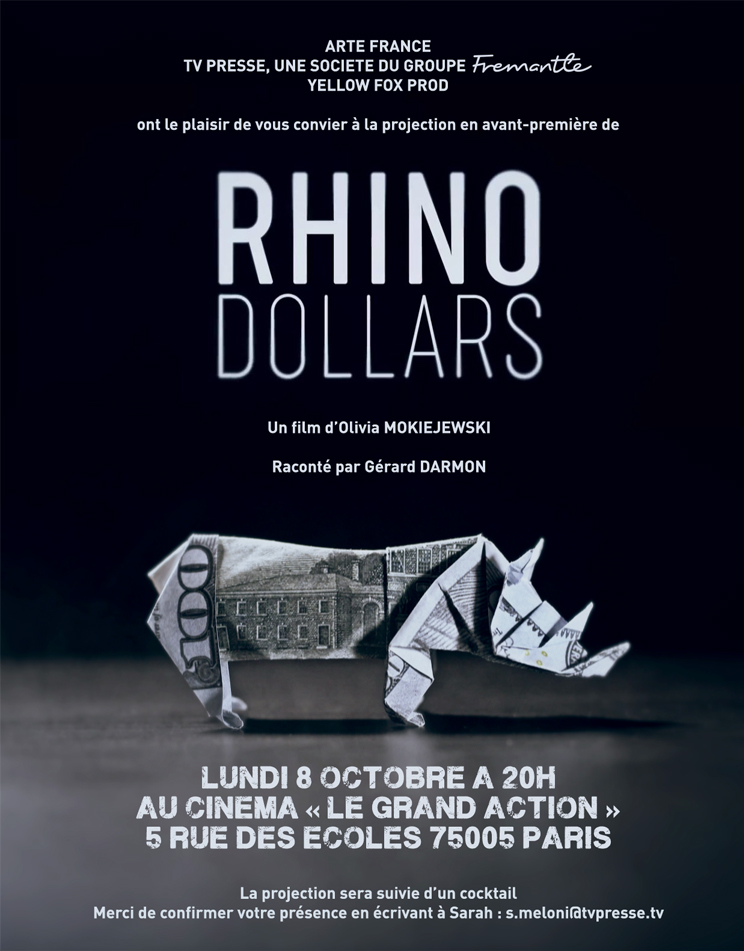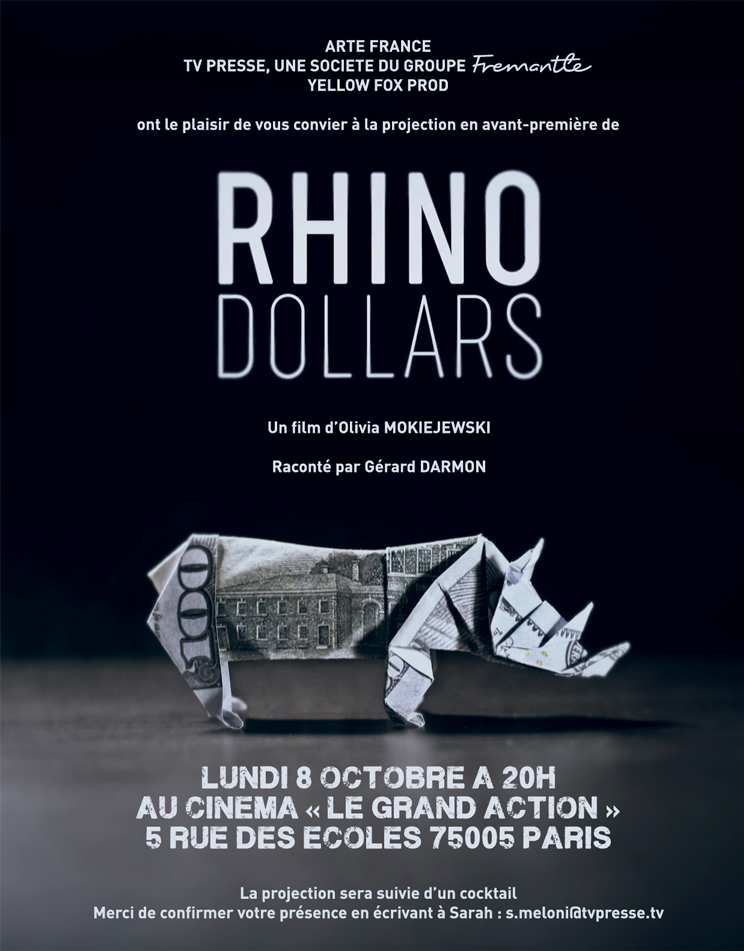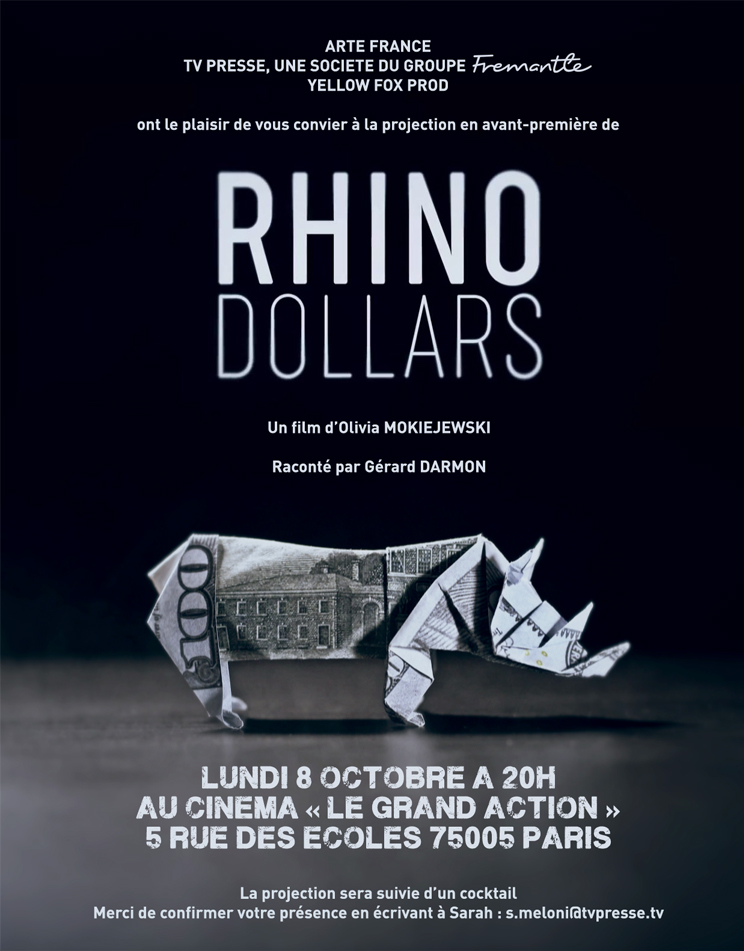 Tuesday, October 16 at 20:30 on ARTE do not miss the broadcast of the documentary "Rhino Dollar$" a film by Olivia Mokiejewski told by Gerard Darmon.
In early June we were contacted by TV-Presse to participate in the documentary credits to fold a John Montroll rhinoceros in a dollar.
We obviously did not hesitate a second, and for the occasion Naomiki lent his hands for the realization of the folding.
For having seen it in preview, I am proud that the MFPP took part in this project and I hope that our humble participation will make its stone to the safeguard of Rhinoceros.
I can not find the words, but everything is in this documentary. For a long time I think that the MFPP should engage in projects of this type, that is done, however everything remains to be done and I am convinced that we could do more.
More informations on ARTE.
Jean-Jacques Delalandre
President of the MFPP